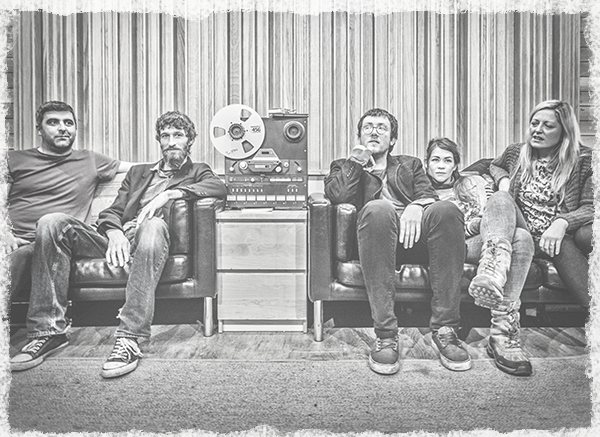 Welcome to AintSaintJohn.com

Ain't Saint John is…
Years of unfinished songs
Strewn around in untidy semi-circle.
And there am I
Moving from one to another like a bee in heat.
All but a few will complete the arduous journey to the public ear
Like Attenborough's baby turtles to the city lights
But Occasionally, something makes it through.
It's hardly a career…
But much too much of it goes on
For it to be just a hobby
So there's that…
And then there's the people who lend their hearts, minds, fingers, breath and time.
Christopher Barry,  Alison Byrne, Holly Pereira, Tom Mulrooney,
Sara Bradshaw, Christophe Capewell, Rian Trench
The new single, Yola, is named for a lost language once spoken where I grew up in Co. Wexford. Yola was an old English Dialect that developed after the Norman invasion of Ireland. The Early Normans, ans the soldiers they brought with them, the Yoles, settled in the baronies of Forth and Bargy for centuries and the language became exclusive to South Wexford. It's use had largely come to an end since by the end of the 19th Century, but elements certainly remain in Wexford turns of phrase.
It is a folky, hynpnotic song. I wrote it while sitting on Skeeter Rock, Forth Mountain, I was looking out at the Saltee Islands off to the South. Voices and Strings move to and fro, strongly suggesting the sea. The lyrics, a lament for someone lost. The waves crash again. Back and Forth. Giving and taking away.
Yola is released as a single on 5th June 2020, along with a stopframe animtion film.
A little bit about me:
While I love to take in all kinds of music and would list  Leonard Cohen, Nina Simone, Bowie, Nick Cave, Bill Callahan as major influences on my songwriting, I would equally draw from the vast wealth of Irish Music: Planxty, Chieftains, Luke Kelly, Shane MacGowan, Van Morrison, The Frames, Lankum, Lisa O Neill to name but a slim few. All poets and storytellers as well as musicians, I would aspire to make music of a similar quality some day.
I was born in 1981 in Dublin and spent my very early years there, until my family moved to Wexford in the mid 80's. Tis there, where my parent's home overlooks the Saltee Islands, at the very arse of the country, I was dragged up.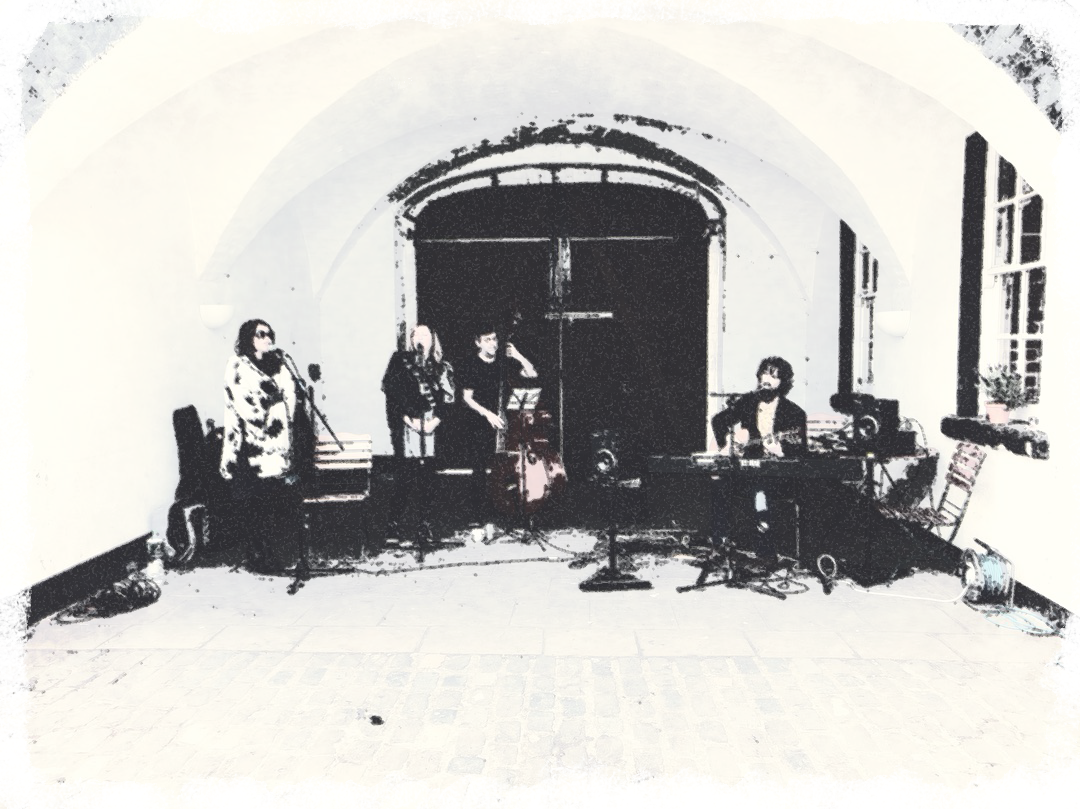 And now introducing the rest of the band, from left to right…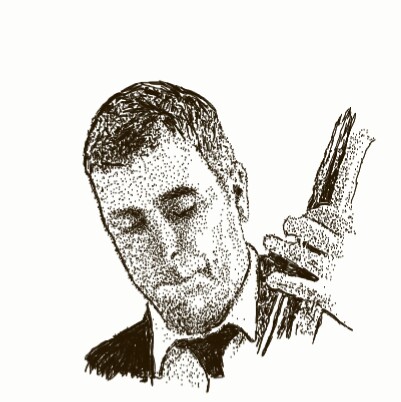 Tom Mulrooney 
A Mayo man full of wit and notions of immense complexity, I have known Tom for nearly two decades, since we met early in our twenties, while studying music in Ballyfermot. We have made music under many guises over the years. Tom is equally at home on the Double Bass as on the Electric Bass, plays music of many different genres notably with the Tolka Hot Club, who play their own brand of Gypsy Jazz.
Christopher Barry
From the mean streets of Rathfarnham, Dublin, Christopher plays Guitar in Ain't Saint John, and also produced and mixed the first EP. He currently runs Alfionn Studio in North Dublin where he cowers from the public eye and eats garage-grade sandwiches. He has worked with Lisa Loughrey, Ye Vagabonds, Myles Manley, and countless others. He is much loved.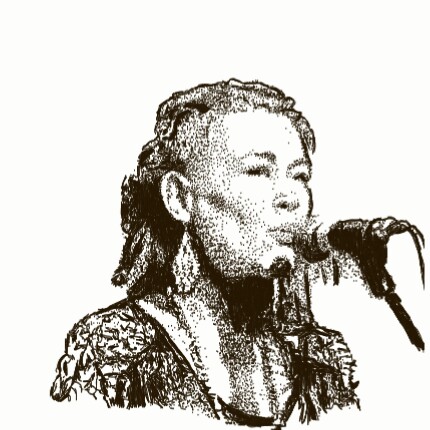 Holly Pereira
A talented singer, freelance designer, illustrator, typographer and smart-arse from Greystones. She also sings with the Tolka Hot Club. She is a songwriter and has released a five track EP as Queen Herod, which you can buy and listen to here: queenherod.bandcamp.com
As well as providing backing vocals on the Grow Yourself EP, Holly also produced the Artwork for the vinyl Sleeve. You can look at her stuff on
hyperpictures.com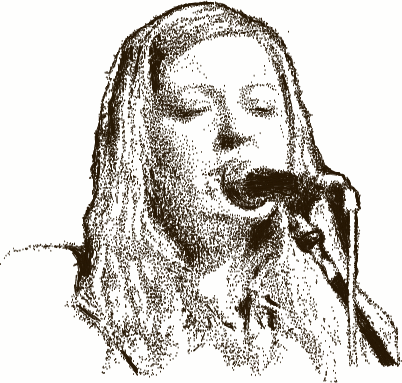 Alison Byrne
Singer in Ain't Saint John, and also plays the oboe and some organ on some of the newer songs. She has a beautiful earthy voice full of emotion and subtle expression.
Ali also releases her own music as Leda for King. Formerly (never say never!) with Bray Vista and The Blood Red Mountain Band, she has also worked with Lucie Azgonaga, Baker Jnr. Have a look at her website ledaforking.com