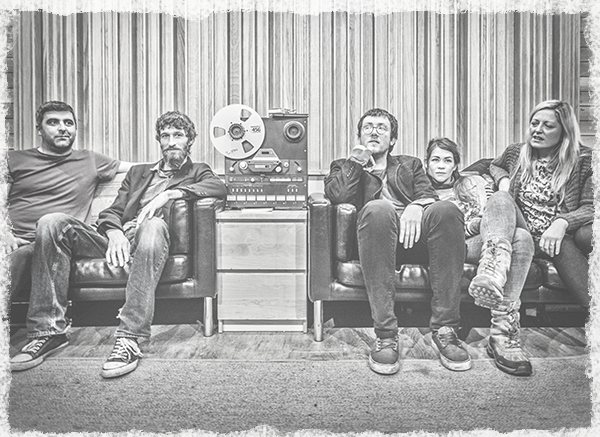 Welcome to AintSaintJohn.com

I'm John Mac Naeidhe. I write songs that tend toward a kind of angular folk sound.
While I love to take in all kinds of music and would list  Leonard Cohen, Nina Simone, Bowie, Nick Cave, Bill Callahan as major influences on my songwriting, I would equally draw from the vast wealth of Irish Music: Planxty, Chieftains, Luke Kelly, Shane MacGowan, Van Morrison, The Frames, Lankum, Lisa O Neill to name but a slim few. All poets and storytellers as well as musicians, I would aspire to make music of a similar quality some day.
I was born in 1981 in Dublin and spent my very early years there, until my family moved to Wexford in the mid 80's. Tis there, where my parent's home overlooks the Saltee Islands, at the very arse of the country, I was dragged up.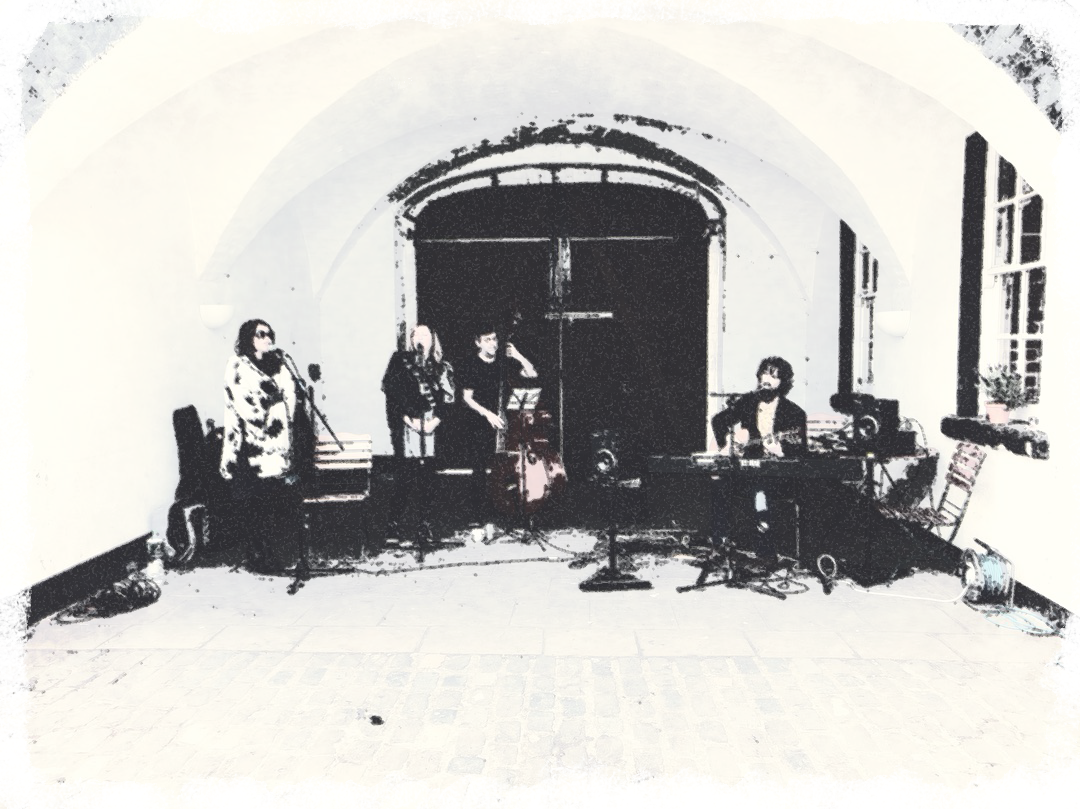 A dirty Citeóg (Irish term for a left handed person), I was more geared towards artistic subjects in school, forever daydreaming and drawing cartoons during Maths and Science. The musical influence was always there at home. My Father played the fiddle and pipes and sang Sean Nós and there was always a slightly honky tonk piano in the house. I started writing songs around age 12 and used to record them onto dad's dictaphone. I still have the old cassettes. I joined a few bands in school and played locally, before moving to Dublin in 2001. I Studied music in Ballyfermot and later, moved to Maynooth to continue my studies in Music Technology.
Since moving back to Dublin, I've recorded and toured with bands such as Rufus Coates and the Blackened Trees, and the Dublin Afrobeat Ensemble.
Ain't Saint John came into existence in order record a batch of songs I had written.  I managed to gather some friends I'd worked with over the years, producer / guitarist Christopher Barry, singers Alison Byrne and Holly Pereira, bassist Tom Mulrooney, drummer David Blaney and violinist Christophe Capewell. Five cold days in Christopher's studio yielded 2014s' debut, The Grow Yourself EP.
Some people said things like this…
Despite it's winter conception, the music has a warm, fresh sound with "glimpses of Elliot Smith and Bill Callahan". (John Barker, 98FM) Snapdragon, the EP's stand-out track is centered around a piano melody reminiscent of Eric Satie enveloped in delayed electric guitars and pendulous bass, with trombones and backing vocals adding "subtle musical touches". (Jim Carroll, Irish Times) Melding "the beauty of the piano, voice and the fragmented images of the lyrics, the Grow Yourself EP is a record that has commenced Ain't Saint John's musical identity, and he's on steady ground so far." (Goldenplec)
And now introducing the rest of the band, from left to right…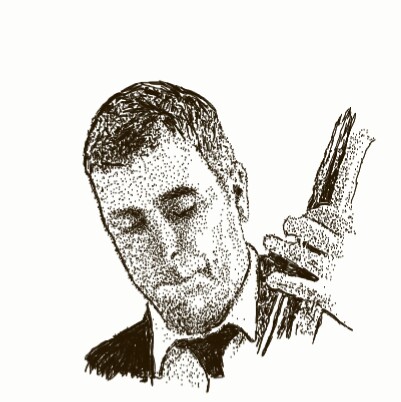 Tom Mulrooney 
A Mayo man full of wit and notions of immense complexity, I have known Tom for nearly two decades, since we met early in our twenties, while studying music in Ballyfermot. We have made music under many guises over the years. Tom is equally at home on the Double Bass as on the Electric Bass, plays music of many different genres notably with the Tolka Hot Club, who play their own brand of Gypsy Jazz.
Christopher Barry
From the mean streets of Rathfarnham, Dublin, Christopher plays Guitar in Ain't Saint John, and also produced and mixed the first EP. He currently runs Alfionn Studio in North Dublin where he cowers from the public eye and eats garage-grade sandwiches. He has worked with Lisa Loughrey, Ye Vagabonds, Myles Manley, and countless others. He is much loved.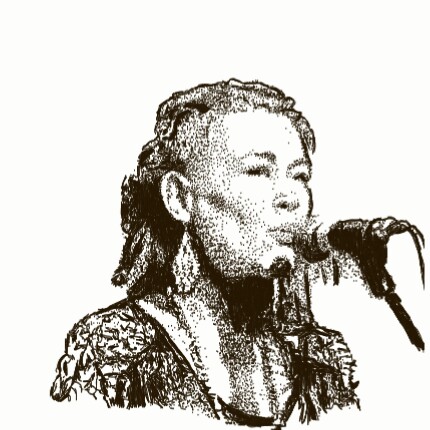 Holly Pereira
A talented singer, freelance designer, illustrator, typographer and smart-arse from Greystones. She also sings with the Tolka Hot Club. She is a songwriter and has released a five track EP as Queen Herod, which you can buy and listen to here: queenherod.bandcamp.com
As well as providing backing vocals on the Grow Yourself EP, Holly also produced the Artwork for the vinyl Sleeve. You can look at her stuff on
hyperpictures.com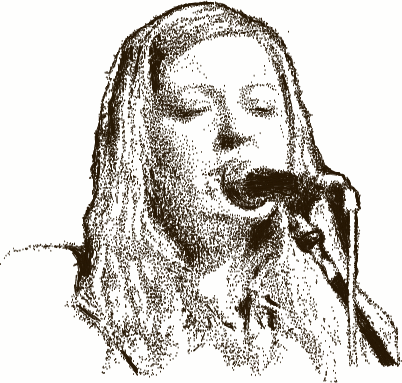 Alison Byrne
Singer in Ain't Saint John, and also plays the oboe and some organ on some of the newer songs. She has a beautiful earthy voice full of emotion and subtle expression.
Ali also releases her own music as Leda for King. Formerly (never say never!) with Bray Vista and The Blood Red Mountain Band, she has also worked with Lucie Azgonaga, Baker Jnr. Have a look at her website ledaforking.com
We been recording our next album. The forthcoming single, Yola, recorded in the beautiful Meadows studio in Delgany by Rian Trench, is named for a dialect once spoken in South County Wexford. It is a song for a lost language and in it's folky, hypnotic rhythm, voices and strings ebb and flow like waves crashing back and forth, always in a process of exchange.
Yola is to be released as a single in Spring 2019.